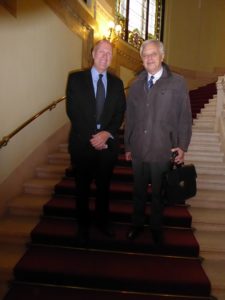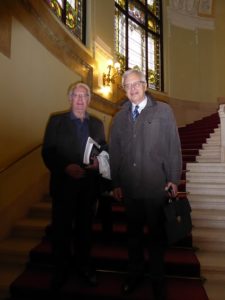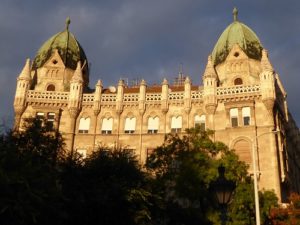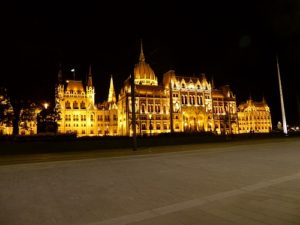 The winner of the 2014 Dr. Elemér Hantos Prize is the Kollegium Elemér Hantos at the University of Miskolz, Hungary, represented by Dr. Gyorgy Koczisky.
The Kollegium Elemér Hantos is a separate entity of the University of Miskolz, Faculty of Economics. The activities of the Kollegium are inspired by the works and ideas of Dr. Elemér Hantos, described by the Kollegium as: "a politician, public figure, [and] economist, who died in 1942. Relying on the natural economic interdependence of Middle European countries, he emphasized the potential economic, political, and cultural cooperation in the region. Elemér Hantos was a pioneer spirit who showed that the only possible way of living together, not only for Middle-Europe but also for Europe as a whole, is to focus on the things that unite us and not on what divides us."
According to the manifest of the Kollegium, "considers it a priority to help talented students and to give them an opportunity to receive specialized trainings." The manifest also quotes the historian Jacques Droz who wrote: "It was Hantos who did the most to make known the necessity of a Danubian economic confederation to the world. Through the economic institutes he founded in Vienna, Budapest, Brno, and Geneva, Dr. Hantos focused strongly on winning over European opinion and putting Central Europe on the map economically."
The primary goals of the Kollegium is to promote independent research inspired by the life and work of Dr. Hantos, organizing lectures and extracurricular activities, supporting research and holding periodic training seminars.
Dr. Koczisky, dean of the Faculty of Economics and director of the Kollegium Elemér Hantos, is a member of the National Bank of Hungary's Monetary Council.