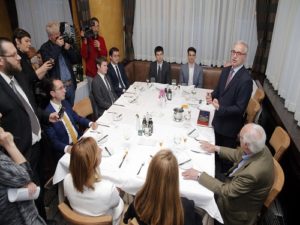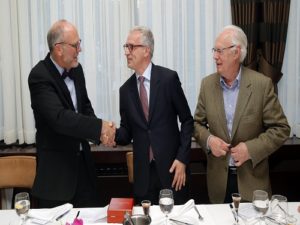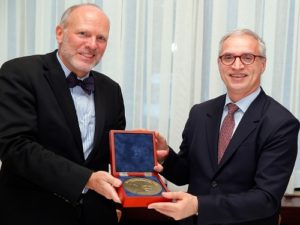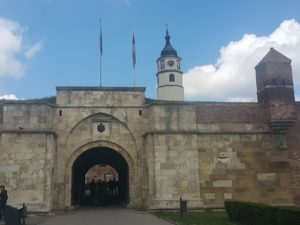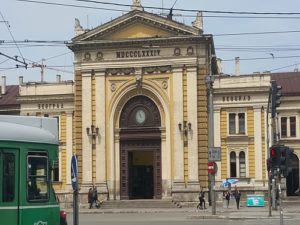 The Central Europe Foundation presented the 2016 Dr. Elemer Hantos Prize to Dr. Goran Svilanović primarily for his tireless efforts to promote economic cooperation in South East Europe, inspiring political and economic development to benefit all countries in the region.
Goran Svilanović took office as the Secretary General of the Regional Cooperation Council on 1 January 2013, and his re-appointment was approved at the summit of the South-East European Cooperation Process (SEECP) Heads of State or Government in Tirana on 26 June 2015.
A Serbian diplomat and politician, he previously served as Coordinator of the OSCE Economic and Environmental Activities (2008-2012). In November 2004, he became Chairman of Working Table I (democratization and human rights) of the Stability Pact for South Eastern Europe, where he served until the end of 2007. He was a member of the Senior Review Group of the Stability Pact, which proposed the transformation of the Stability Pact into the Regional Co-operation Council. Some of his activities there included promoting democratization and human rights and as coordinator of the OSCE Economic and Environmental Activities group fighting money laundering, developing more efficient border and customs policies, and promoting sustainable energy, among other activities.
From 2000 to 2004, Dr. Svilanović was the Minister of Foreign Affairs of the Federal Republic of Yugoslavia, which was renamed to Serbia and Montenegro in 2003. Between 2000 and 2007, he was a Member of the Serbian Parliament. He was President of the Civic Alliance of Serbia political party (1999-2004).
With a Ph.D. from the Union University in Belgrade, Masters and undergraduate law degrees from the University of Belgrade, Dr. Svilanović has also studied at the Institute for Human Rights in Strasbourg, France, the University of Saarland in Germany, and the European University Center for Peace Studies in Staadtschlaining, Austria.
Dr. Svilanović has worked with a large number of organizations and committees, such as the Centre for Antiwar Action (1995-1999), the International Commission on the Balkans (2004-2006) and the Belgrade Centre for Human Rights (2007-2008). Since 2008, Dr. Svilanović has been Assistant Professor of Law at the Union University in Belgrade.
Goran Svilanović speaks Serbian and English and has written many articles and books on civil procedure and civil law, as well as, on the legal status of refugees and issues relating to citizenship.
In addition to receiving the Dr. Elemér Hantos Prize, Dr. Svilanović has been named Laureate of the Sasakawa Foundation Prize for the Young Future Leaders of the World, 2004.