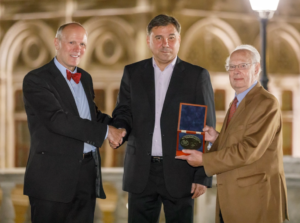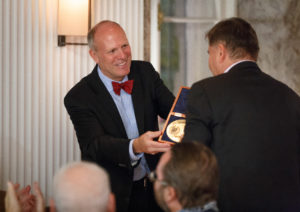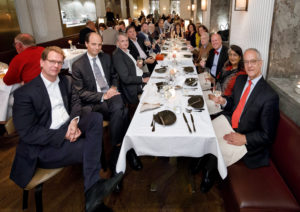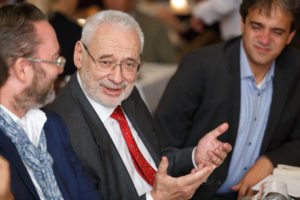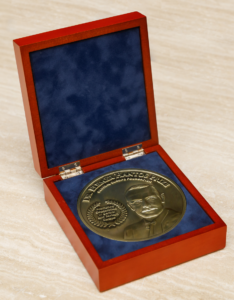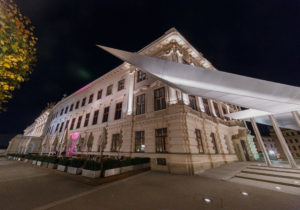 The recipient of the 2017 Dr. Elemer Hantos prize was Ivan Krastev. He was awarded his prize in Vienna, Austria by Stefan Messman, chairman of the award committee, and Randy Charles Epping, President of the Central Europe Foundation.
Ivan Krastev has made a decisive contribution to the promotion of economic cooperation in Central Europe mainly through his many academic works and roles as advisor and board member of numerous international organizations.
Ivan Krastev, born in Lukovit, Bulgaria in 1965, is chairman of the Centre for Liberal Strategies, Sofia. Since 2011 he is a Permanent Fellow at the Institute for Human Sciences in Vienna (IWM), where he directs the research project "Democracy in Question". He is a founding board member of the European Council on Foreign Relations, a member of the advisory board of the ERSTE Foundation, a member of the global advisory board of Open Society Foundations, New York, and a member of the advisory council of the Center for European Policy Analysis (CEPA) and the European Cultural Foundation (ECF). From 2004 to 2006 Ivan Krastev has been the executive director of the International Commission on the Balkans chaired by the former Italian Prime Minister Giuliano Amato. He has held fellowships at St. Antony's College (Oxford); the Woodrow Wilson Center for International Scholars (Washington, D.C.); the Collegium Budapest; the Wissenschaftskolleg (Berlin); the Institute of Federalism at the University of Fribourg (Switzerland); and the Remarque Institute at New York University. Furthermore he is a contributing opinion writer for The International New York Times.
His many publications include "After Europe" (2017, Penn University Press), "Democracy Disrupted" (2014, Penn University Press) and "In Mistrust We Trust: Can Democracy Survive When We Don't Trust Our Leaders?" (2013, TED books).
Photos courtesy of: Joseph Krpelan